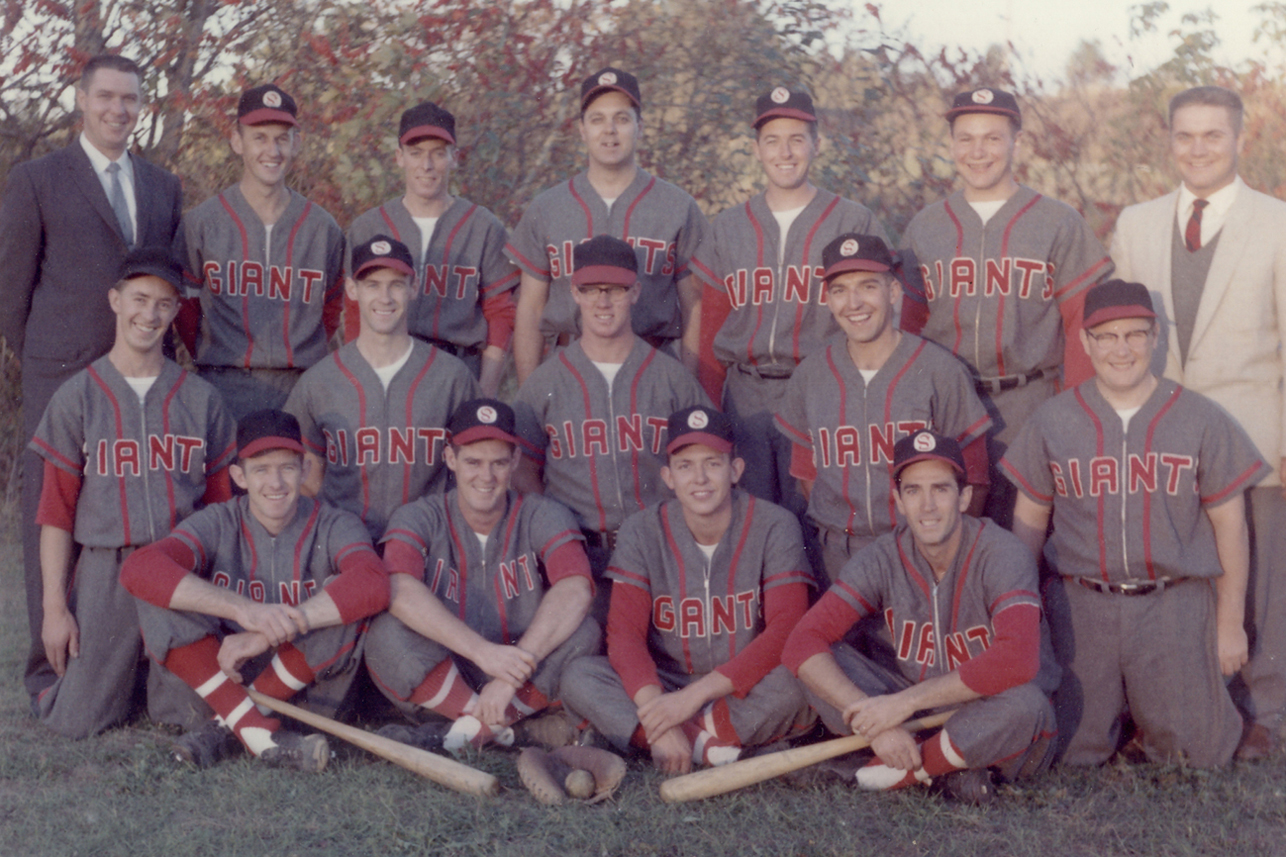 The 1960 All-Ontario Senior Baseball Championship game came down to a best-of-three series between the Simcoe Giants and the Leamington Barons. Suddenly Simcoe's Intermediate A squad could become Norfolk County's first adult team to win an All-Ontario title.
Entering the series, Simcoe was the underdog. Leamington had five ex-professionals on their squad. "Not many of us went down there with the confidence needed to win a ball game," Giants center fielder Jim Adams recalls.
Simcoe lost the first game in Leamington 4-3, then rallied to win the second game in Simcoe 8-3. It came down to the final game in Leamington.
Short on hitting prowess, Simcoe was tough defensively, had good speed, and strong pitching. "We happened to be a group of guys who grew up together, found employment locally, and loved to play ball," Adams notes.
Simcoe's never-say-die attitude and team cohesiveness enabled to clinch the title with a 9-5 win in Leamington.
With only a handful of fans along for the ride, the Giants celebrated a mostly unexpected victory. It would be the first of six over a ten-year span that included eight trips to the championship round.
That 1960 win put Simcoe on the map as a great baseball town with truly gifted sportsman-like players. "After that championship, interest increased in our level of ball and I think helped us win championships later on," Adams says.
The 1960 Giants were all Norfolk County born and raised: Frank Dumshaw, Bob Cross, Jim Adams, Vic Gibbons, George Pond, Wilf Pond, Walt Gardner, Rudy D'Hondt, Don Ward, Gord Loveday, Doug McGaw, Brian Coates, Joe Clark, Bob White, Joe Legeacy, coach Doug King, and manager Don Hall.
Original 1997 profile by Don Stewart and Jill Dennison
Return to Teams Inducted at Sports Hall Induction Dinners page