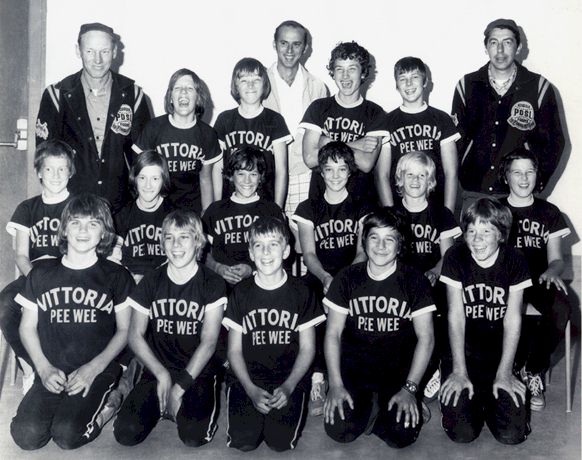 The 1975 Cooper-Moore Peewees were crowned Ontario Rural Softball Association Peewee C Provincial Champions after defeating Claremont in two straight games on September 14, 1975.
Along the way, the local squad defeated Oneida, Straffordville, Melbourne, and Wainfleet to capture the first-ever provincial championship won by a Vittoria fastball team.
During the same season, they were the Erie League playoff champions and won the consolation championship in tournaments in Jarvis and Straffordville.
All of these achievements happened in just the second season for the Charlotteville Minor Sports Association, their governing body.
The team featured numerous young athletes who went on to star in local leagues for many years. Team members included Brad Pepper, Maurie Danko, Atty Mezel, Jeff Walsh, Wayne Krentz, Scott Holmes, Brian Woolley, Brandon Howick, Bob Holmes, Darryl Boughner, Greg Bingleman, Kris Cronk, John Cooper, Mark VanPaemel, and Richard Smith.
These champs were coached by Ray Howick, managed by Jack Bingleman, and sponsored by Cooper-Moore Farm's Gary Cooper.
After the team's victory in Claremont, a phone call home inspired supporters to pull together a championship reception at the Vittoria Community Centre. Vittoria Firefighters provided the boys with a celebratory fire truck ride through the village.
After the barbeque, the boys extended their celebration with a game of pick-up ball at Vittoria's Thompson Memorial Ball Park.
The Vittoria Peewee Team was inducted in the Sports Hall of Recognition in 2001.
Return to Teams Inducted at Sports Hall Induction Dinners page