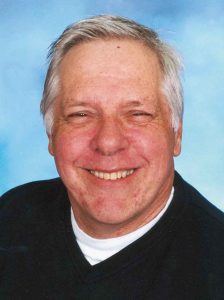 Bob Phillips had been a quietly efficient and effective player and dedicated volunteer for Norfolk County sports for 60 years as of the time of his induction.
In 1948, Bob played his first softball game for North Public School in the Simcoe Minor Softball Association. At age 15, he coached his first team. He continued as a coach and organizer for decades after.
Bob became league convenor in 1964. In 1965, he took the bold step of splitting the Squirt League into Airplane and Rocket Leagues. This move proved to be quite successful. In the mid-70s, Bob introduced T-ball for 6- to 7-year-olds, and in 1984 he introduced the 5-pitch/Slow-pitch League for 7- to 8-year-olds, later to be called the Novice League.
Bob has been a player, coach, convenor, treasurer, and umpire for a number of ball and hockey teams and leagues in and around Norfolk.
Bob has been described as "a quiet, dedicated, hard worker." In 1984, he received a well-deserved award from the Ontario Softball Association for his outstanding contribution to minor softball and in 1987 he was awarded the Clarence Perkins Award for his great contribution to minor softball.