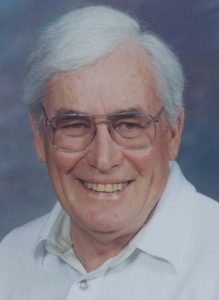 Charlie Haviland always had a need for speed.
The Wilsonville native is recognized within the North American drag racing community as an innovator, pioneer, and leader. Maybe even more impressive than his lengthy resume and wide-spread reputation is that he achieved it all without any formal training, and on a far smaller budget than his competitors.
"He's been an inspiration for many people, showing you don't necessarily have to have a big budget or a lot of formal training to be competitive in the sport," said Haviland's son Scot. "You've got to want it really bad, just like anything else."
Growing up, Haviland was able to hone his skills on a paved concession near his family's farm. From 1955 to 1969, he competed at a number of US tracks. In 1968, he was the class champion and set a new NHRA national record in the AA/Altered class.
Haviland is known as the first racer to use a supercharging Cadillac motor and hemi power. He also began experimenting with magnesium frames before anyone else. His drag car named "Maggie" was dubbed "Canada's fastest supercharged caddy powered altered."
"He wasn't content," said Scot, who followed in his father's footsteps by becoming a racer himself. "If he achieved a certain speed, he always wanted to go a little faster, a little quicker. He was constantly making changes to the car to achieve that."
Even when he wasn't at the track, Haviland was helping promote the sport. He stands as one of the original "Brantford Piston Pushers"—one of Canada's oldest racing clubs.
During the 1967 season, Haviland raced with a maple leaf on his car to celebrate Canada's centennial. Little did he know at the time that his efforts would inspire other Canucks like Bill Kydd, a Canadian Motorsport Hall of Fame member.
Haviland was inducted into the Canadian Drag Racing Hall of Fame in 2016.