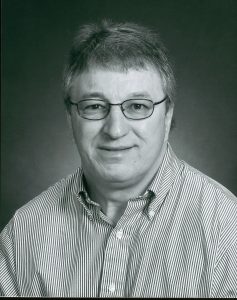 For many, many years Dave Smith devoted much of his time and energy to playing, coaching, managing, organizing and promoting a variety of sports in this area.
Throughout his career, Dave consistently demonstrated the ability to get the job done. As Mike Bauslaugh once wrote, "While Dave excelled at playing sports, his trademark single-mindedness shines in his contributions to area sports as an organizer."
The Simcoe resident played all of his minor hockey, softball and baseball in Simcoe. Dave played on numerous local softball teams, winning many league and tournament championships. Dave's competitive spirit enabled him to get the most out of himself and others on the playing fields and ice rinks of Norfolk.
Some of Dave's many triumphs include:
Founded the Simcoe Men's Ball Hockey League
Started and operated the SDMHA tyke hockey program that is still operating in Simcoe and other local centres
Started the SDMHA Simcoe Lions Tyke Tournament
Started the SDMHA Beginner Tyke Program
Founder, President and General Manager of the Port Dover Clippers Hockey Club
Founder of the Simcoe Youth Ball Hockey League
President of the Simcoe Fastball League
Helped start the Simcoe Gunners Senior "A" hockey club
Founded and coached Simcoe Vipers Triple A summer hockey team
Coach and General Manager of the Waterford Tri Cats Junior "D" hockey team
Coached Simcoe Minor Bantam Softball team to Ontario finals
Coached SDMHA Optimist Atoms to a Southern Counties championship
Coached Simcoe Par One Peewee girls' softball team to a couple of league championships and to a Provincial Women's Softball Association silver medal
General Manager of Port Dover Clippers, who were back to back Niagara East and League champions
Coached Simcoe Mosquito Baseball team to Southern Counties championship
Coached Simcoe Carey's Ladies softball team to back to back Erie League championships
Coached Waterford Lanings Junior softball team to Ontario semi-finals
Coached Simcoe Carey's Ladies fastball team to All Ontario Grand Championship semi-finals
Coached Simcoe Roulstons Novice hockey team to Ontario semi-final
Coached Simcoe Atom hockey team to Ontario semi-finals, North American Silver Stick Regional gold medallist, and North American Silver Stick Grand Championship finals
Coached Simcoe Composite School hockey team to NCSSA championship
Coached Simcoe Harrington Sports Braves midget fastball team to Ontario championship
Coached Simcoe Minor Baseball Mosquito rep team to Ontario championship
Coached Yin's fastball team to Ontario and National championship
Level 3 referee and Level 2 umpire
Along the way Dave has picked up some personal awards:
1980: recipient of Simcoe and District Minor Hockey Award for Outstanding Contribution to Minor Hockey in Simcoe
1985: Stelco Community Service Award winner in Recognition of Exceptional and Outstanding Contribution to the Community
1988: Celebration 88 Certificate of Merit from the Federal Government as Outstanding Volunteer for Contribution in the Community.
In 2005, Dave added to that list of honours with his induction to the Norfolk County Sports Hall of Recognition.