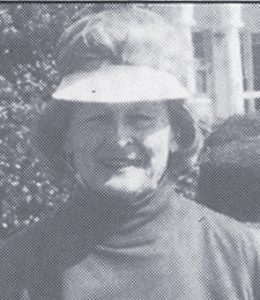 Betty Sihler took a lifelong love for the game of golf and rose to the highest level of play. She learned early and she learned well.
Betty Sihler learned the game as a youngster in Ancaster and at the Hamilton Golf and Country Club. Later, she joined the Norfolk Golf and Country Club and also played the Pinehurst Golf and Country Club in North Carolina.
Sihler fine-tuned her achievements on the golf links, winning eight women's titles at the Simcoe course before reaching the height of her game in 1961 when she captured the Canadian Senior Women's championship.
She shared the Ontario Mother/Daughter championship in 1965 with her daughter Ev.
At the time of her induction into the Hall, Betty had also won four women's titles at Pinehurst.