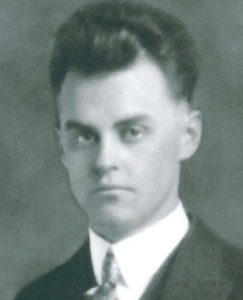 Gordon Boyd had one overarching philosophy when it came to the game of baseball—stepping between the lines requires hard work.
"I remember one player saying their practices were really hard," says Boyd's grandson Brian. "They practiced as hard as they played. Practices were important to him."
In over two decades as a coach and volunteer, Gordon Boyd, who grew up between Walsingham and Langton, helped the Langton Minor Baseball Association become one of the premier programs in Ontario.
Gordon's teams captured at least ten Ontario Baseball Association titles, spanning from 1948 to 1967. These teams weren't simply conditioned to win but to become model citizens as well.
"When I coached kids' baseball I wanted them to be better people and better ball players and he was the same way," said Terry Helmer, who nominated Boyd. "When most of [his players] were done playing they were following up, coaching teams and keeping the tradition going."
There are plenty of legendary stories of Boyd on the diamond, but he had a noteworthy life away from the field. At the age of seven, Boyd lost his right arm in a gun accident, and had to learn to do everything left-handed. When he was 12, Boyd mustered enough strength to rescue a 14-year-old friend from drowning in Big Creek near their homes. Boyd went on to become a local public school teacher before returning home to take over the family farm. His situation would prove no match for Boyd—he could harness a team of horses one-handed.
Boyd's injury didn't stop him from enjoying an illustrious baseball playing career that started in 1912 and continued for 25-plus years.
From the 1940's to the 1970's, Boyd was a highly successful baseball coach and manager in Walsingham. He was Mr. Everything—coach, manager, grounds keeper, equipment manager, taxi driver, scout, fundraiser, and anything else that needed doing.
To this day, Boyd is remembered as someone who was always willing to help. "He really took an interest in the kids, he liked to work with them," Don explained. "He would try to improve them—if they were doing something wrong, he would try to help."