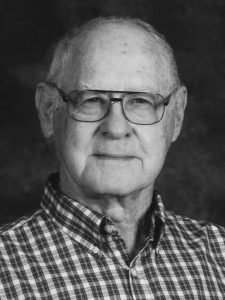 Community sport organizations cannot exist without the dedication of excellent athletes who continue to give back by becoming coaches, administrators, and fundraisers. Norfolk County Sports Hall of Recognition inductee Jim Adams Sr. is a case in point.
Jim excelled at a variety of sports in high school, including the record for most points in a single basketball game. He was recognised at WOSSA as one of the best football quarterbacks in the league, and also stood out in track and field. In addition, he was President of both the Boy's Athletic Association and Student Council. This involvement as a star player as well as organizer continued throughout his career.
After high school, Jim continued playing sports including football for the Hamilton Jr. Ti-Cats, and basketball where in 1962 he helped the Simcoe Jackson Polar Bars win a provincial basketball title. But Jim is best known for his contribution to baseball. From 1960-1969, he was key in taking the Simcoe Giants to six Ontario Championships. A local reporter has referred to him not only as an outstanding centre fielder, but also a "dangerous hitter" possessing a "sure-handed glove with a cannon for an arm".
Jim proved to be a successful coach in hockey, football, basketball, and baseball throughout the county. In 1972, he coached the Port Dover Lakers to a Norfolk County High School Football Championship. Jim also helped to organize and coach for Simcoe Minor Baseball throughout the 60's and 70's.
As a coach, Jim taught his athletes persistence, sportsmanship, and the value of doing their best at every opportunity.
Jim has always paid back by helping to build sports in the community, earning the Canadian Certificate of Merit in 1988 for his tireless efforts. He made a significant contribution to keeping baseball alive in Simcoe and area, helping form Simcoe Oldtimers Baseball League, (active until 2005), and serving as Secretary-Treasurer for Southern Counties Baseball Association where he is well respected as one of the best organizers ever. He even developed an old-timers baseball league for snowbirds and residents in Florida.
Jim's involvement as a Simcoe Lions Club member saw him actively involved in raising funds to provide lights in Memorial Ball Park and in the design and construction of the Lions Park ball complex, which was completed in 1994.
Jim was also a charter member and organizer of the Simcoe and Area Sports Hall of Recognition in 1994. With the re-alignment of municipal government this organization became the Norfolk County Sports Hall of Recognition in 2001. Jim worked tirelessly to help bring permanent recognition to deserving local athletes, coaches, and builders of our local sports fabric.
To quote one of his nominators: Jim's "moral character and sense of fair play is beyond reproach . . . (he) has given far more back to the community, especially the sports community, than he has received."