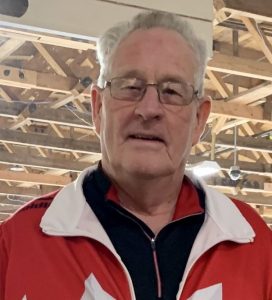 Growing up in his hometown of Port Dover, Jim Simmons was a rink rat. It was here that he developed a passion for hockey and competition, which would eventually be showcased at the highest levels years later.
Simmons had a strong career on the field, winning multiple slo pitch titles. In 1988, he became just the third pitcher to toss a no-hitter in a provincial tournament. On the ice, Simmons won multiple championships at the Simcoe Curling Club.
At the age of 65, Simmons was diagnosed with macular degeneration but refused to let a lack of sight slow him down. Playing mostly with a local rink that included fellow Sports Hall member Mike Vrooman,  Simmons won four national championships and two provincial titles. In the summer, he turned his attention to the links where he became the Ontario Vision Impaired Golf senior men's champion three straight times from 2011-2013.
But that's not all. Simmons competed for the Port Dover Sailing Club and, among other titles, won Boat of the Year, and the Port Colborne to Port Dover Race in 2018.
"Jim always played the game with honesty," said Simmons' slo pitch teammate, former Norfolk County Mayor Charlie Luke. "He supported all his team members at all times both on and off the diamond."