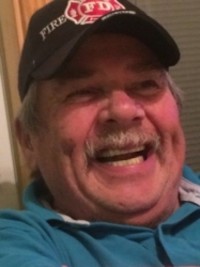 Known for his infectious smile, friendly demeanour and passion for life, you'd be hard pressed to find a more well-liked Norfolk County resident than Joey Bomberry.
Bomberry became affectionately known as a "rink rat" in the early 60s, assisting local minor hockey and junior teams with sticks, water bottles and any other task that needed to be done. He was a constant fixture at the rink, and also the baseball fields in the region, both lending a hand and words of encouragement to all participants.
Bomberry was also a passionate supporter of local firefighters, often helping out when asked and even going on a few calls to assist.
"Joey was an institution," says Sports Hall inductee and past chair Don Stewart. "Everyone who knew him loved him."
Bomberry spent hundreds of hours assisting local teams, coaches and players, so much so that the Sports Hall inducted Bomberry as its first-ever 'Sports Ambassador'.