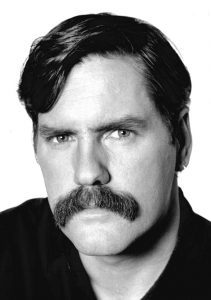 Growing up on County Road 19 between Bealton and Hartford, Richard Wood graduated from Waterford District High School, but not before a friend helped change the course of his life. Linda Cox told Wood, who had learned to swim at nearby Waterford Ponds (now Waterford Conservation Area), that he should think about competitive racing. He joined the Brantford Aquatic Club in 1974 and went on to become one of the most decorated long-distance swimmers in Ontario.
In 1988, Wood was a member of a large relay team that completed a crossing of Lake Ontario to raise funds for Variety Village. A year later, at age 31, he became the 26th person to swim solo across Lake Ontario. Wood finished with a time of 21 hours, 33 minutes and wasn't done there. Also in 1989, Wood was part of a medal-winning mixed relay team at the final running of the World Masters Games in Denmark.
In 1990, Wood made history again by becoming the first man to complete a 42km double crossing of Lake Erie. He then retired as a marathon swimming champion.
In addition to his work in the water, Wood was an executive member of the Etobicoke Olympium Masters Aquatic Club and Solo Swims of Ontario Inc. He also helped organize the World Masters Games in Toronto in 1985, and was meet manager for the Ontario Masters Swimming Championship in 1986 and the Canadian Masters Swimming Championship in 1987.
Wood died after a battle with cancer in 1998 at the age of 39, but his legacy lives on. "Rick lived his dreams but there was so much more he could've accomplished given his determination and drive," Wood's sister Debbie Gibbons noted.
Wood attended George Brown College in Toronto and stayed in the GTA working as a youth counsellor. Outside of his career, he found refuge in the water. "I think in Etobicoke, the group that he joined in with, they kind of formed a bond and they challenged each other," said Gibbons. "Swimming was his joy, that's for sure."
Wood would practice four to six hours some nights and even took up acting on the side. Even as Wood became just the fifth person over the age of 30 to cross Lake Ontario, the rest of his family had trouble putting the achievement into context. "To see him accomplish it, you just got wrapped up in the excitement of it all but you didn't really grasp it until years later," Gibbons said.
Wood's family members hope his induction into the Sports Hall will serve as an inspiration to all young athletes within Norfolk. "Find something you love and go for it," Gibbons advised. "I think that's what he would say."
Richard Wood was inducted into the Norfolk County Sports Hall of Recognition posthumously.