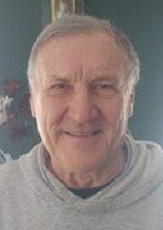 Robert (Bob) Proracki, a Waterford native and proud resident of Round Plains, was recognized as an outstanding athlete and official in a variety of sports.
Most notable is Bob's success as a pitcher in the sport of fastball over a span of over 44 years.
During that time, Bob was a member of several championship teams, including one with the London Major League which earned a Provincial AA Championship.
Bob was named to the Norfolk County Sports Hall of Recognition as a 2019 Inductee. He will be formally inducted into the Sports Hall at a ceremony in 2021.
Return to Individual Inductees page