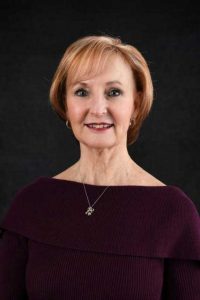 Port Dover's Sharon Ammerman Gardner is living proof that dreams—no matter how big—can come true. "My parents took me to see my first ice show when I was eight," Gardner recalls with a smile. "I remember sitting there thinking 'I would like to do that someday' never dreaming I really would, but it was always in the back of my mind."
Less than 10 years and hundreds of hours of training later, Gardner finished her final exam at Port Dover Composite School on June 11, 1965. The following day—at just 17 years of age—she flew to San Francisco to join the Shipstads and Johnson Ice Follies. Three months after that she was performing in Los Angeles before a star-studded crowd with such dignitaries as Sammy Davis Jr., Sid Caesar, Jimmy Stewart and future president Ronald Reagan.
"It was fascinating," she said of the lifestyle. "We were very well taken care of. I just loved it from Day 1 . . . I used to feel guilty getting my pay cheque because I was travelling, skating and meeting people—doing everything I love—and getting paid for it at the same time."
Gardner spent three years with the show before eventually returning to southern Ontario and starting a family. Skating was never far from her mind, though, she went on to become a highly-respected teacher.
Gardner, who joined the Port Dover Figure Skating Club when it began operation in 1955, stands as a Port Dover Skating Club Junior Pairs Champion (1957), Senior Pairs Champion (1959-60), and Senior Solo and Senior Pairs Champion (1961). Gardner also skated with the Simcoe Figure Skating Club.
Gardner became a certified figure skating coach and passed her knowledge down to students in Brantford, Dundas, and Paris. She also choreographed many skating carnivals.
In the mid-80s, Gardner and Norfolk County Sports Hall of Recognition member Red Kelly's wife Andra coached students at W. Ross MacDonald School for the Blind in Brantford. "They were very enthusiastic students. It was very rewarding to work with them and to see their progress," Gardner said.
In all, including her time performing and coaching, Gardner spent 51 years as a figure skating professional.