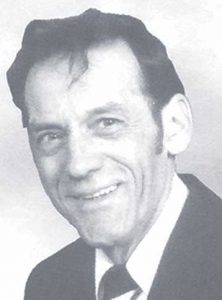 William A. "Bill" Martin's contribution to softball in Simcoe began in the 1950s, when he worked the night shift at American Can for nine years so he could coach ball teams.
Bill spent over 40 years as a coach and organizer, coaching in Simcoe, the Erie League, and Inter-County Softball. For many years, he served on the Simcoe Minor Softball Association executive.
Bill's organizations skills earned him several positions with the Ontario Amateur Softball Association between 1974 and 1988, including a term as Secretary of the OASA in 1987-88.
Bill was presented the Governor of Canada Certificate of Merit in 1988, recognizing his contribution to the youth of Simcoe. The same year, OASA named him "Mr. Baseball" for 1988. Bill was appointed an honorary President of the OASA in 1994 in recognition of his contributions to the sport.