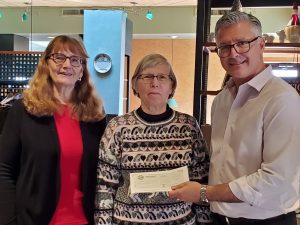 Many thanks to The Barrel Restaurant for their Pizza Promotion. The Barrel pledged to donate $2 to the Sports Hall for every medium and large traditional or gourmet pizza ordered for pickup or delivery from November 7 to 13.
The pizza promotion event resulted in a $300 donation to the Sports Hall.
Thank you to The Barrel, and to all patrons who ordered a pizza during this time. Your support of the Norfolk County Sports Hall of Recognition is appreciated!